Posts Tagged Toyota
Everybody wants to be the best, but while being the best is good, it's not enough. You have to be the best at what matters. Both now, and in the future. The business and technology world is littered with products and companies that were the best at something and were still bypassed by competitors who were better at something else that mattered more to buyers.
Read more on When Being the Best Isn't Enough…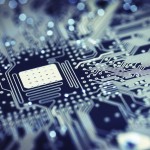 In a few short days the calendar will roll over two places leaving behind the aughts or zero years of the 21st century and heading into our century's awkward teen years. And in the finest traditions of calendar journalism that means its time for a wrap-up or best of column. Today's entry will announce the Inaugural Thom Mitchell winner of Technology of the Decade, an award given on a decennial basis.
Read more on The Technology of the Decade…