Posts Tagged DVD
Today's Wall Street Journal has an article which validates my previous post on Blu-ray's obsolescence. Today's article notes that DVD/Blu-ray sales are continuing to decline from their peak of nearly $16 billion in 2007, to less than $13 billion in 2009. Year-over-year sales declined 14% in the 2nd quarter of 2010 with no expected increase. Most movie execs claimed that a lack of movies was responsible for the decline in sales not a shift in viewing and buying patterns.
Read more on Update on Blu-ray and DVDs…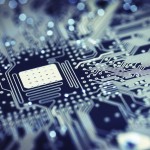 In a few short days the calendar will roll over two places leaving behind the aughts or zero years of the 21st century and heading into our century's awkward teen years. And in the finest traditions of calendar journalism that means its time for a wrap-up or best of column. Today's entry will announce the Inaugural Thom Mitchell winner of Technology of the Decade, an award given on a decennial basis.
Read more on The Technology of the Decade…
iPhone, iPhone, iPhone – some days that's all I seem to hear. But underneath all the chatter I also hear this ongoing thread: "I wish Verizon had the iPhone because AT&T's network is just plain awful"  or "I want an iPhone but not with AT&T" or in a boon for Blackberry "I wanted an iPhone but AT&T's network blows, so I got a Blackberry on Verizon".
Read more on AT&T's Missed Opportunity…