Posts Tagged Grateful Dead
I read Umair Haque's recent blog post on Pirate Bay with interest and it struck a chord for me on many levels. I'll be the first to say that today's copyright laws are becoming obs0lete and don't reflect the technological and social changes that have occurred in the last 20 years. That being said, I'm not going to be defending Pirate Bay anytime soon.
Read more on Pirate Bay, AIG and The Dead…
In today's New York Times the front page of the Arts section featured a great story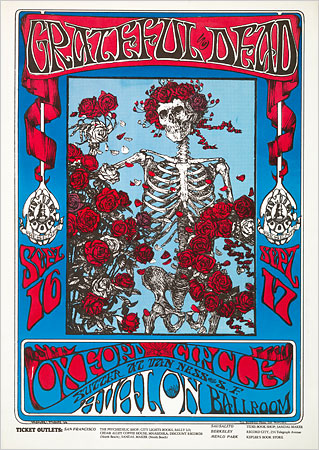 on the Grateful Dead and how their fans talk and think about the music of the Grateful Dead and what has happened with new ways to access information about the Dead. 
Read more on Access to Information Changes Things…