Posts Tagged Smartphone
Recently a soon-to-be college graduate set up a networking meeting with me. I willingly agreed, not only because I enjoy helping people if I can, but also because I usually learn something as well. What surprised me was the lack of awareness this individual had about the realities of today's professional world.  Over the space of one short meal he made five CLMs. CLMs for those of you who don't know stand for Career Limiting Moves or Career Limiting Mistakes. And the worst part is that he is smart, hard-working and would be an asset to most organizations, once some of the rough edges are cleaned up.
In 2010 – Blackberry is to Apple as Novell was to Microsoft circa 1994. As hard as it may be to remember back that far,  Microsoft was once an upstart that was derided for not being substantial enough to effectively serve business server and networking needs – suitable only for stand-alone PCs.  Novell was seen as the proper choice for enterprises looking to network resources together. Blackberry is in the same position today with regards to email-enabled smartphones and making many of the same mistakes that Novell made.
Read more on Is RIM Blackberry the New Novell?…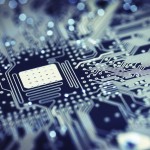 In a few short days the calendar will roll over two places leaving behind the aughts or zero years of the 21st century and heading into our century's awkward teen years. And in the finest traditions of calendar journalism that means its time for a wrap-up or best of column. Today's entry will announce the Inaugural Thom Mitchell winner of Technology of the Decade, an award given on a decennial basis.
Read more on The Technology of the Decade…