Archive for category Media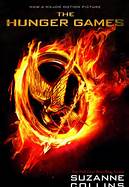 Business lessons can be found anywhere – be they delivered by the proverbial Ant and Grasshopper, or delivered by a grey-haired professor at a podium. On a recent flight I got the opportunity to watch the Hunger Games and see what the fuss was all about. It was a fine movie although I confess I didn't quite see what the phenomenon was all about – although the archery was fun.
Read more on Business Lessons from The Hunger Games…
The big news out recently is that beer sales are down about 4% and sales of  so-called "premium" light beers are down as well, some by as much as 7%. To paraphrase the famous Captain Renault scene from Casablanca: Captain Renault: "I'm shocked, shocked to find that light beer sales are falling. Waiter: "Here's your Sam Adams Captain." 
Read more on Light Beer Sales are Down – I'm Shocked!…
Admit it,  plenty of you watch the Superbowl solely for the commercials and not for the football. If that's true then you must have been disappointed last night because the football game was great for a change while most of the broadcast ads were boring at best and atrocious at worst.
Read more on 2010 Superbowl Ad Breakdown…